---
Pool Decks and Fences for your Bay of Plenty Home
---
---
Select a deck that looks great and lasts
At Truestyle Pools and Landscaping, we pride ourselves on creating high quality, well finished decks. We have a range of products available, such as Pine, Kwila and Vitex, ensuring the highest quality finish for your Bay of Plenty home.
---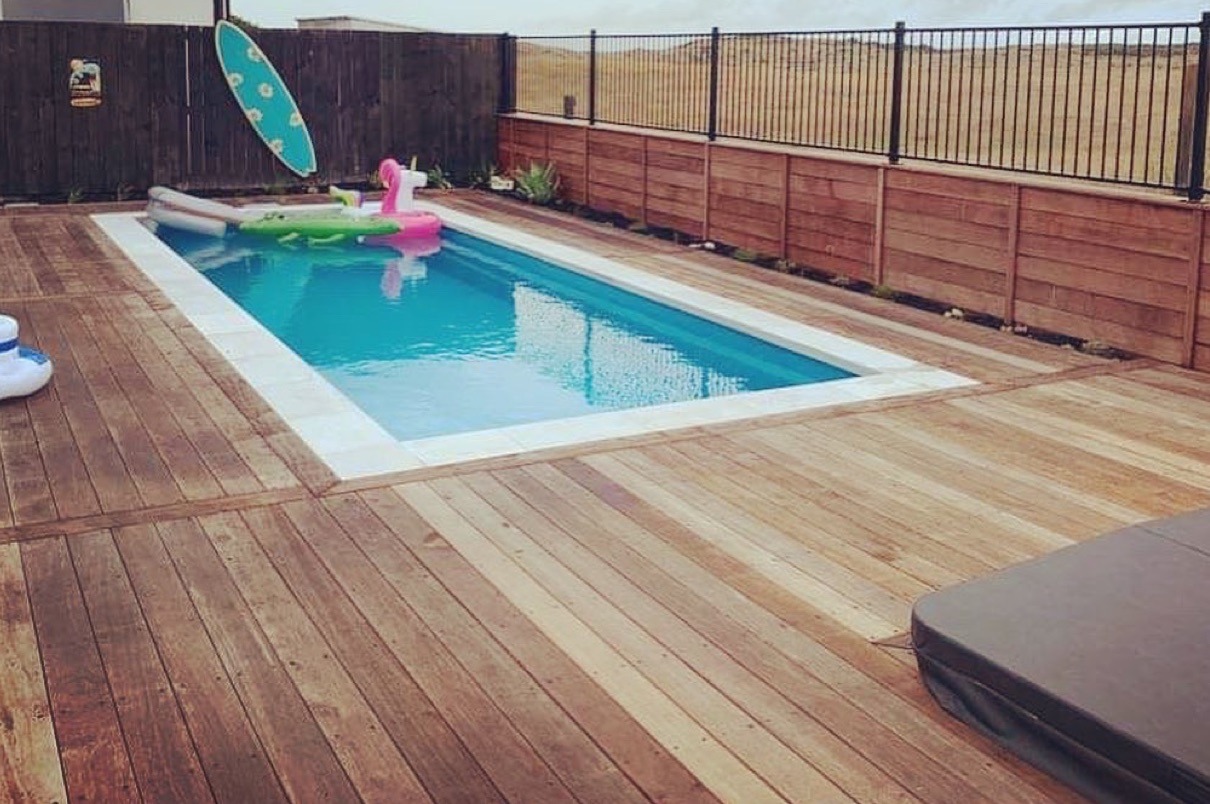 ---
Fencing for your pool and garden
For our fencing work, we have a range of options, such as post and rail, Belaire fencing, glass fencing, aluminium pool fencing, boundary fences, and pool fences. We can take care of your fencing needs from start to finish, matching safety with a stylish, timeless look.

"Truestyle Pools have converted our outdoor space into a beautiful pool area, and completely exceeded our expectations along the way. The quality, workmanship and final product is just what we wanted to achieve. We know this space will provide our family with many fantastic summer memories."
- Ben and Jacqui Gage-Brown
---